Eatrenalin Sommelier Dinner
Top-class wines for an exquisite evening
Our experienced sommelier will accompany you through your Eatrenalin experience with eight courses, serving you top-class wines to go with it. An exquisite experience for all wine connoisseurs.
The Sommelier Dinner is multisensory production, lasting 100 minutes, during which all details are perfectly aligned in order to send your senses on a unique journey.
Eatrenalin is coming soon
In autumn 2022, you will be able to experience the innovative restaurant world first Eatrenalin. The Sommelier Dinner can be booked in summer 2022.
Eight courses to amaze you
The Eatrenalin Menu
Lounge
Indulgent introduction
Jerusalem artichoke | Summer truffles | Caviar
Waterfall
Ritual for the palate
Eel | Algae | Hazelnut
Discovery
Magical revelation
Lime | Szechuan pepper blossom
Ocean
Sensuality from the depths of the sea
Seafood | Plankton | Champagne
Taste
Small explosions of flavour
sour | sweet | bitter | salty
Umami
Asia's fifth dimension
Squid | Grapefruit and Sashimi | Dim sum
Universe
Mysteries from space
Beef I Monolith-Brioche I Manioc-Coal
Incarnation
Sweet transformation
White chocolate I Chambord I Tahiti-Vanilla
Do you have a special request?
During the online booking, you can indicate your requests or intolerances.
The perfect combination
Our jewels of wines
At the Eatrenalin Sommelier Dinner, you will experience a very special journey of the senses. We spoil you with top-class wines, hand-picked and perfectly paired to the eight-course menu. Our experienced star sommelier Marco Gerlach has selected exclusive rare wines to pair with your food, as well as the respective room.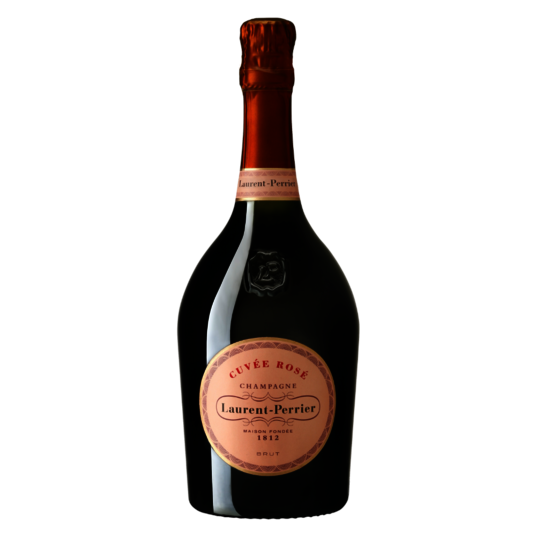 Cuvée Rosé
Laurent-Perrier, Champagne/France
Cuvée Rosé was created in 1968 from the boldness and unique savoir faire of Laurent Perrier. The aim was perfection at each stage of its making. Cuvée Rosé is among the few rosé champagnes which are maturing with mash fermentation.
Elegant colour that naturally fades from a beautiful, soft raspberry red to salmon-tinted nuances. A clear bouquet of extraordinary freshness and a palette of red fruits: raspberry, currant, strawberry, black cherry.
Pure and tart base, while at the same time round and supple. The fruity taste dominates on the palate, like a basket of freshly picked red berries.
2020 Attis Mar
Bodegas y Viñedos Attis, Galicia/Spain
This white wine is unique. The wine is matured for six months in the cool Atlantic. The crates containing the wine bottles are hanged 12 metres below the surface on a shell bank. The gentle movement of the sea, cool constant temperatures, darkness and little influence of oxygen allow the wine to mature in a way that makes it truly exceptional.
2015 C.O. Liquid Earth
Battenfeld Spanier, Rhinehessen/Germany
This exceptional Riesling is an auction wine. Hans-Oliver Spanier treated the Riesling to a 48-hour maceration period on the skins, with spontaneous fermentation and maturation on the whole yeast lees. The result is a powerful, very dry and salty, creamy and terroir-driven Riesling full of excitement.
1995 Château Cos D'Estournel
Saint-Estèphe 2ème Cru Classé
Château Cos D'Estournel, Bordeaux/France
Delightful aromas of blackberries, toasted oak, sweet Indian spices and snuff. Full-bodied, with silky tannins and a texture that delights the palate. Beautiful and sophisticated.
1968 Boal Frasqueira
D'Oliveira, Madeira/Portugal
A very luscious and well-defined Madeira. Very subtle in the finish. Harmonious and elegant, with aromas of quince, cardamom and orange zest.
Vintages are subject to change.
Experience the Sommelier Dinner
Price
Book your Sommelier Dinner with your better half, family, friends or as a company outing. The amazing experience for wine connoisseurs. The Sommelier Dinners takes approximately 100 minutes. Tickets for the Sommelier Dinner can only be booked online.
Tickets for the Sommelier Dinner can be booked in summer 2022.
Discover our other Eatrenalin experiences
More Eatrenalin experiences
Embark on a journey of the senses with an eight-course menu with paired drink creations.

Enjoy the Eatrenalin experience including an eight-course menu and top-quality champagne from Laurent-Perrier. The exclusive experience for real gourmets!