The Merchandise Collection
Enjoy and experience Eatrenalin at home
Have you had your senses wowed by Eatrenalin and want to relive the experience again at home, or perhaps even give your friends a special treat? Discover the exclusive Eatrenalin products, available both in the online shop and on site.
The perfect gift idea: Treat yourself or your loved ones to an Eatrenalin experience
Give the gift of the Eatrenalin experience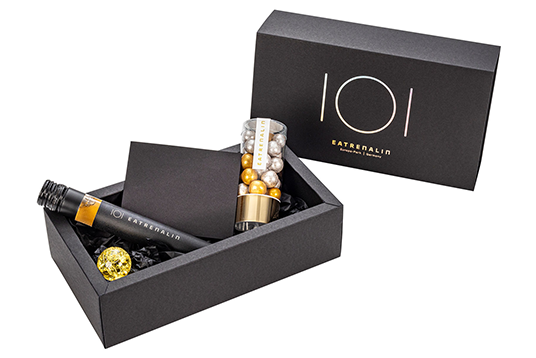 Give the gift of Eatrenalin
Eatrenalin gift card
For an Eatrenalin Dinner, a gift card worth €255 is required for one person, as an example. Our gift cards can each be loaded with up to an amount of €250. If you would like to give a larger amount as a gift, we recommend ordering multiple cards.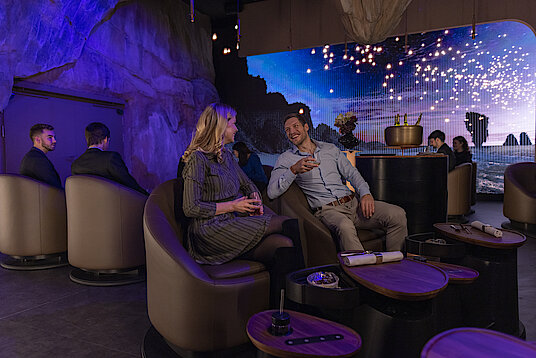 Eatrenalin Dinner Experiences
Experience new culinary dimensions
The Eatrenalin experiences are multisensory productions, during which all details are perfectly aligned in order to send your senses on a unique journey. Lean back in your floating chair and experience a perfectly orchestrated arrangement, made of taste, scent, physical and audio-visual elements.